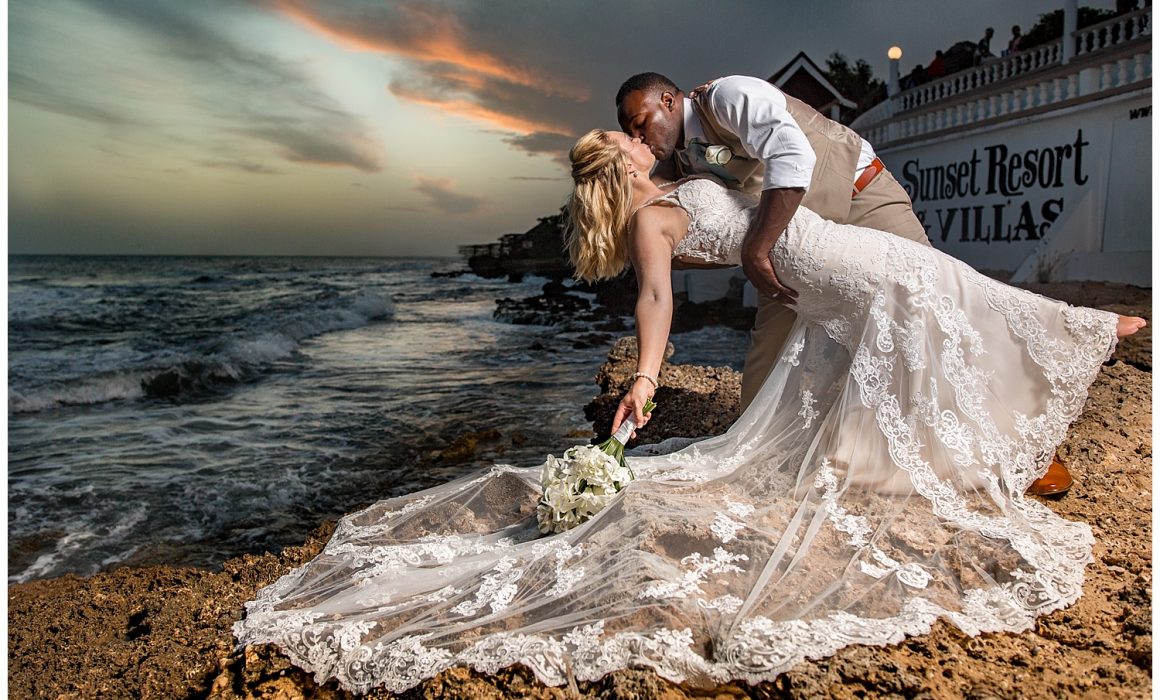 Sunset Resort Treasure Beach Wedding – Calabash Bay, St. Elizabeth, Jamaica | Alissa and Ryan
Alissa Benish contacted me in December 2016 about the possibility of shooting her Sunset Resort Treasure Beach Wedding. I knew from the contents of her email that she knew exactly what she was looking for and she had already made her choice! When she revealed that her wedding would be in Treasure Beach I was absolutely delighted!
Alissa and Ryan got married at the Sunset Resort Treasure Beach in St. Elizabeth. A small, quaint and adorable property. Their wedding was relatively small with no more than 40 guests. When I arrived at Sunset Resort and Villas I was greeted by a very excited Ryan who introduced me to everyone. In an instant the comfort level was raised to 100! Once I got to Alissa in her suite everything was already set for the rest of the day.
We quickly got through the preparation photos, got some details and headed straight to the ceremony. Their ceremony was short and filled with laughter and smiles. They had the perfect Caribbean Sea backdrop which was absolutely beautiful. We finished the formals just in time to capture some of the most epic sunset couple photos ever!
I am really excited to share these photos of these two amazing souls with you!
One Love!
Thanks to all those who made this beautiful Sunset Resort Treasure Beach Wedding possible!
Photography: Chinphotographics
Second Shooter/Assistant: Jik Reuben Pringle
Venue: http://www.sunsetresort.com
Comments
comments