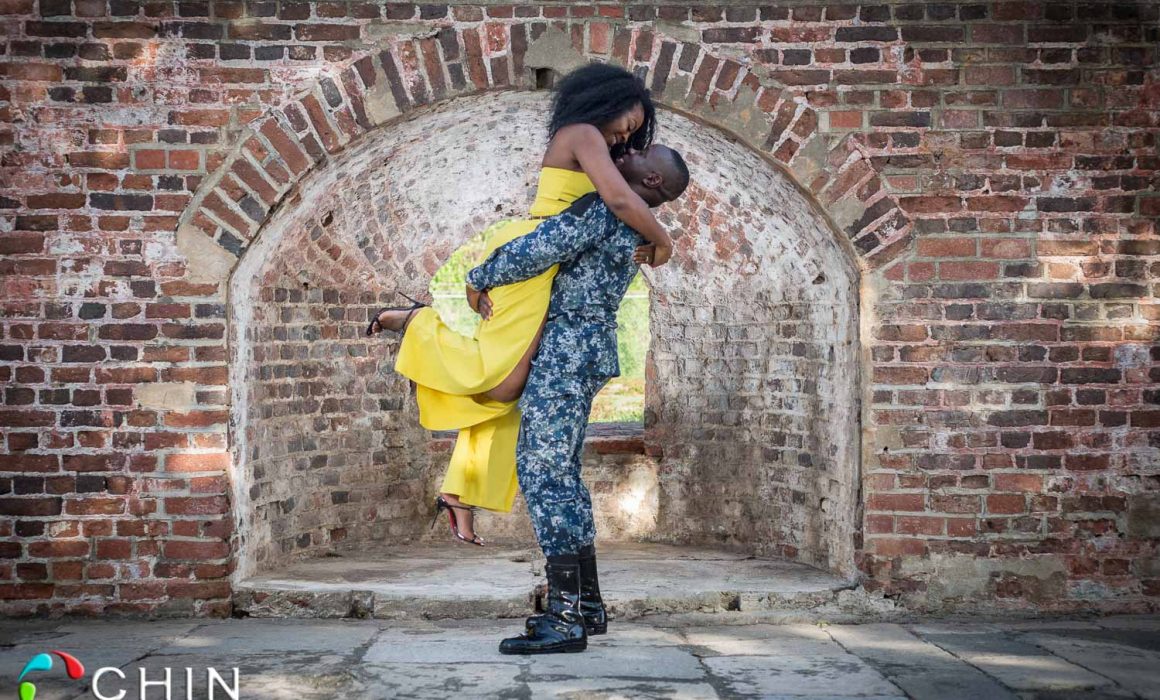 I have always wanted to shoot a military engagement and wedding and this Port Royal Jamaica Engagement session was absolutely fun!
The minute Cleon contacted me about shooting his wedding I knew this was a no-nonsense kinda guy. He was to the point, blunt and direct! He knew what he wanted and he wasn't prepared to beat around the bush when it came to payments. Somehow I knew this must be a military man and boy was I right!
The minute I met Cleon and Kendra I knew they were a perfect match. The way they moved, they way the spoke, the way the smiled. It all made perfect sense. Cleon was fun and jovial and Kendra was soft and sweet. Their chemistry was unmatched which made my job so much easier to photograph them both.
The theme of the shoot was somewhat military and a bit of a beach vibe. Being the military man he his, Cleon was ofcourse prepared with a few ideas he wanted me to recreate and I also had a few ideas of my own. Coupled together these are the results of a beautiful day well spent! Do enjoy!
[/tatsu_column][/tatsu_row][/tatsu_section]
Comments
comments