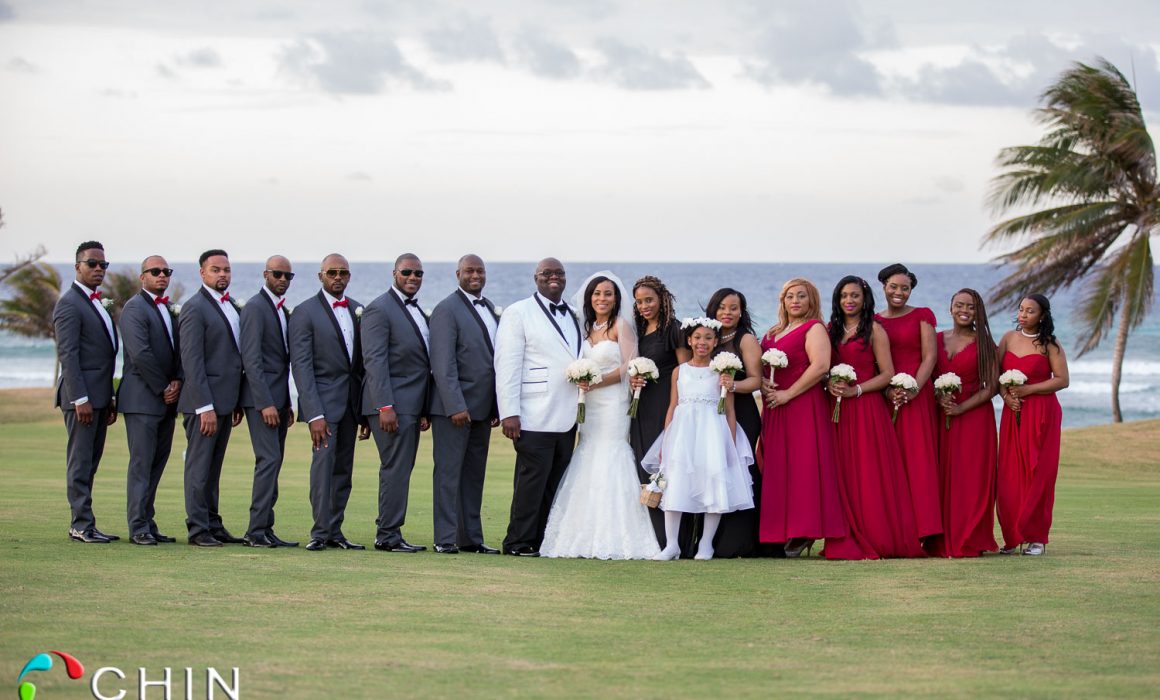 Jamaican Wedding Photographer – Hilton Rose Hall Montego Bay Jamaica | Kimone and Haywood.
Kimone and Haywood had an amazing wedding at the beautiful Hilton Rose Hall Resort in Montego Bay Jamaica! Surrounded by family and friends, Kimone and Haywood was filled with love and complete bliss! Kimone got ready at the Hilton Rose Hall and Haywood got ready at their family home just a few yards away at the Golden Castle Villa.
The day had the perfect start with the Kimone and her gorgeous bridesmaids, parents and family members. They needed two rooms to adequately hold everyone who had a role to play in the preparation of the big day. Their rooms were filled with an excited  buzz that was absolutely contagious!
The atmosphere with the guys was much different. They got dressed in the movie theatre and the room was filled with laughter against the background of dancehall and reggae music. They were truly relaxed and comfortable… at least so it seemed.
Back at the hotel the guess arrived and waited in quiet anticipation for the wedding to start. Haywood and his groomsmen arrived and it was clear the anxiety had started to kick in. It became more evident when the processional started and the parents began walking down the isle. Then the moment he was waiting for finally arrived! Kimone made her grand entrance with her father and Haywood lost control of his tears as his emotions took over! This was an absolutely beautiful moment!
After the ceremony, we completed the formals then headed to the reception. The toasts were extremely emotional and touching – real tear jerkers. The entire reception was fun mixed with raw emotions – absolutely beautiful!
I am truly grateful to have been able to capture these memories. I hope you enjoy these few highlights of the day.
One Love!
Comments
comments