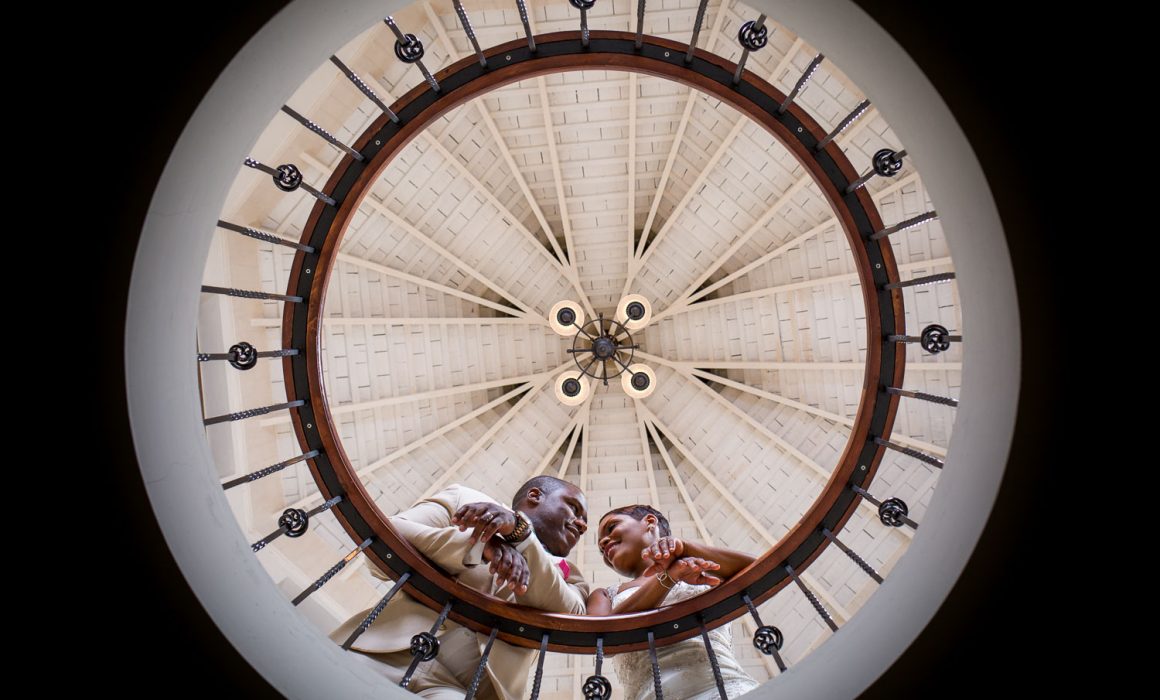 Golden Castle Villa Wedding – Montego Bay, Jamaica | Erin and Daren
This beautiful Golden Castle Villa Wedding was certainly one to remember! Erin and Daren had their royal wedding in fine style! Surrounded by their closest family and friends, they had a blast on their special day!
Erin and Daren had their Golden Castle Villa Wedding in Montego Bay at their vacation home. It was an absolutely stunning property overlooking the Rose Hall Golf Course and the Royal Blue waters of the Caribbean Sea. We journeyed to Montego Bay from Kingston in anticipation of what was to be a truly exceptional experience. The day began with lots of rain as the entire island was being affected by a system for a few days. It rained and rained some more. The plan was to have the wedding indoors within the relatively tight space as there were in excess of 250 guests. Luckily, the rains stopped at the last minute and things went ahead as planned – albeit very late.
Erin and her bridesmaids got ready at the house while Daren and his groomsmen were at the RIU in Montego Bay. We quickly documented the preparations and got to know everyone which set us up for a comfortable shooting experience for the rest of the day.
The ceremony was beautiful and filled with lots of emotion. Almost everyone was in tears as Erin and Daren exchanged their vows. Despite having a late start we managed to get through the formal photos relatively quickly and went on to capture a truly epic reception! Please enjoy!
One Love!
Also check out their highlight video below:
Thanks to all those who made this beautiful Golden Castle Wedding possible!
Videography: Chinphotographics
Photography: Chinphotographics
Second Shooter/Assistant: Jik Reuben Pringle and Daniel Ford
Make-up Artist – Jodiekay Collins
Comments
comments