WELCOME TO CHINPHOTOGRAPHICS
Premier Jamaican Wedding and Lifestyle Photographer
Thank you for your interest in CHINPHOTOGRAPHICS. I am a premier Jamaican Wedding Photographer located in Kingston. My style of wedding photography is deeply rooted in documentary and photojournalism, and  influenced mainly by my experience in fine-art, portrait, and fashion photography. My images are creative, clean, crisp and colourful; filled with romance, fun, and raw emotions. I am committed to always create photographs that celebrate your love and happiness. I take tremendous pride in not just being your wedding photographer, but an artist creating unique and expressive imagery that represents your love. I have the best seat in the house during the happiest day of your life. I share in your excitement as you get ready and slip into your dress. I share in your emotions as you walk down the aisle to the love of your life. I cheer you on when you have your first kiss and first dance as husband and wife. I dance and celebrate with you when the partying begins. And at the end of the day, I give you a collection of real, colorful & classic photographs that preserve the perfection of your day for eternity.  You will definitely love the way I see things!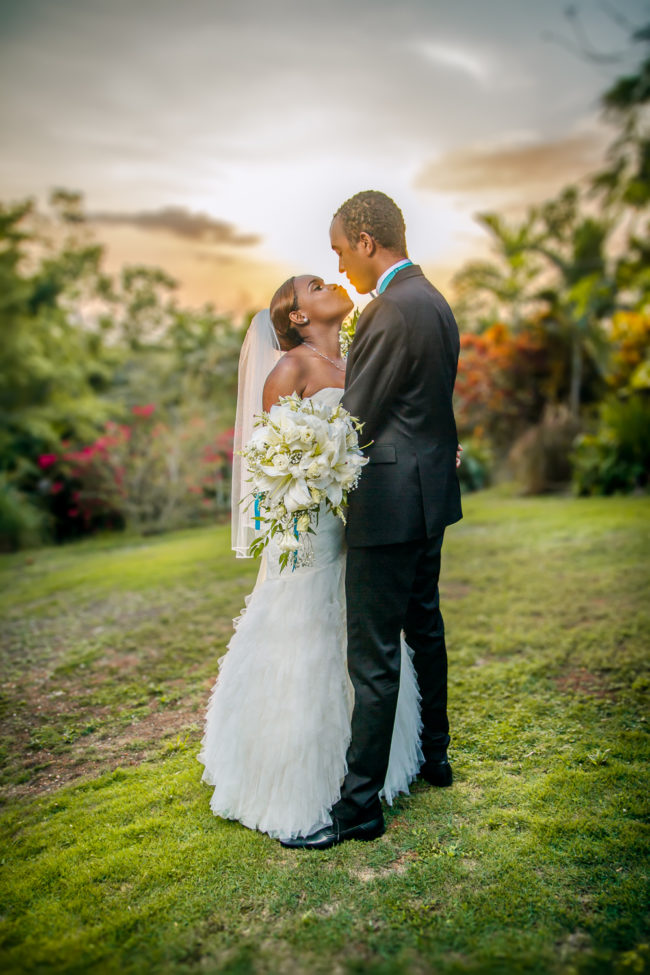 WEDDING GALLERIES
Click below to see some of my favourite wedding photos
WEDDING CINEMATOGRAPHY
I offer customized wedding cinematography packages using a combination of options. My shooting, editing and delivery options vary according to your specific needs and budget. Click to watch my wedding highlight reel below. 
TIPS AND ADVICE FOR YOUR WEDDING DAY
Planning a wedding is difficult. Here are some resources and guides to help you through the process. After years of experience, I've witnessed it all. Whether you need help with your wedding timeline or just need answers to your questions, I am here to help in any way possible. Click on one of the links below to read more.
Important tips and advice for Brides about what to expect on their big day
Understand the times needed for each part of your wedding day
Answers to the most frequently asked questions I receive about wedding photography
---
Wedding Photography Packages start at US$1500
Wedding Cinematography Packages start at US$1000
---
Oh where do I begin talking about this wonderful artist and the beautiful work of art he did with our wedding photos.  Every time I think of, or see my wedding photos I'm in awe. Keeron and I are meticulous individuals, as such every detail of our wedding was important so we wanted to make sure we chose a great photographer to capture one of the most important days of our lives. As such, we did our due diligence and shopped around and we are so pleased that we found just the one, Osbourne Chin. His great attention to detail, pride, and efficiency in his work is above par. Chin made us feel comfortable, happy and stress free on our day – very easy to go along with. I must say we had no regrets at all, every picture taken exhibited pure love and happiness which we are all about. Thanks again for our photos of a lifetime!
In this day and age one of the most important aspects of a big event is capturing the memory. What I can say is that choosing Mr. Osbourne Chin as our "memory capturer" is probably the best decision we've ever made, after marrying each other of course. You will not find a more dedicated, hardworking yet understanding and accommodating photographer. But if those qualities aren't enough just know that the quality of the photos themselves were breathtaking. Plus there was no undue wait to receive them afterwards. Without any pause or hesitation we recommend Chinphotographics if you want your memories to be captured and captured right.
OTHER PHOTOGRAPHY
I offer a lot more than just wedding photography. I employ a variety of skills and techniques for each type of photography. My creativity, passion and attention to detail is what sets me apart from the competition. Check out these below or contact me for more info. 
---
FINE ART PRINTS
Chinphotographics has a variety of photographs available for purchase as limited edition fine art prints for your home or office.
Print Options:
Traditional fine-art photo prints: These are reproductions of my fine-art landscape and travel photographs. These are printed on high quality photo paper using high quality ink. These prints are perfect for decorating your home, office, or even gifts.
Limited edition Framed and Canvas Gallery Wraps: Canvas prints are printed on high quality canvas using professional grade ink. A protective coating is applied to the canvas to protect the ink & canvas from fading & discoloring. These have a professional paper back finish and are ready hang in your office or home. All my canvas prints are carefully inspected, numbered & signed.
Prints are available for all images in the following albums and galleries:
For more information on print sizes, price estimates and quotes, please contact me directly info@chinphotographics.com
GET IN TOUCH
Everyone has a story that deserves to be told. Let me tell yours.